Brace yourselves, winter is coming!


This is the perfect season to curl up by the fire with a hot chocolate in one hand and a nice book in the other! If it's too cold to go outside or you just finished a crazy snowball fight with your friends, it seems like the best way to relax in your cozy house is to read!


Whether you're in the mood for a new book or an old favorite, there is definitely something on here for you. Check out the list we compiled of books both old and new, and be sure to share some that you want to read or reread this season!
Sweet Tooth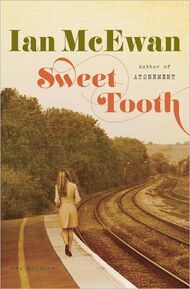 Sweet Tooth is the perfect read for book lovers because it is about a compulsive reader who gets into a little trouble! The novel takes place in 1972 and is about a girl who has a brief affair with an older man during her final year at Cambridge, and finds herself being groomed for the intelligence service. Our main character, Serena Frome, is sent on a secret mission codenamed "Sweet Tooth," which brings her into the literary world of Tom Haley, a promising young writer. First she loves his stories, then she begins to love the man.
If you want a little mystery, espionage, and romance, read this book! The author, Ian McEwan, also penned Atonement, so you know things will get intense.
The Lion, the Witch, and the Wardrobe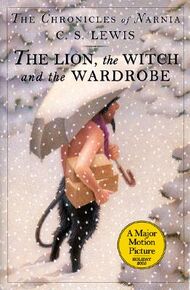 The Lion, the Witch and the Wardrobe is an old favorite that was adapted into the well reviewed movie of the same title. While the Christian references are pretty heavy in this book (especially after reading it multiple times), The Lion, the Witch, and the Wardrobe was the first of the Chronicles of Narnia to be written and published, and it will always be a classic!
Escape into a world of fantastical creatures, brave heroes, and a place where it is always winter but never Christmas...until the Pevensies arrive!
Gone Girl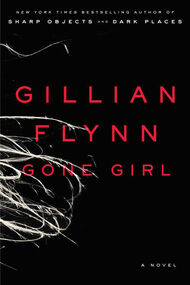 Gone Girl by Gillian Flynn has made many bestseller lists and for good reason! This mystery keeps you in your seat as you wonder exactly what happened to the said missing person, Amy Dunne. The story is told through her husband and her own perspectives, and the suspenseful plot makes you wonder: did her husband Nick actually kill her or is something else afoot?
Major plot twists throughout the novel (especially near the end), makes this book definitely worth reading!
Les Miserables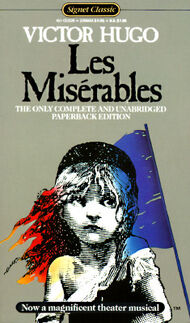 With Les Miserables coming out on the big screen, now is a great time to reread the epic novel that was turned into a famous musical!
In Hugo's own words, ""I have just destroyed human fate...I condemn slavery, I drive out misery, I teach ignorance, I treat disease, I make the night clear, I hate hatred. That is what I am and this is the reason why I have written Les Misérables."
The novel teaches a great lesson about humanity and is a classic must read!
Days of Blood & Starlight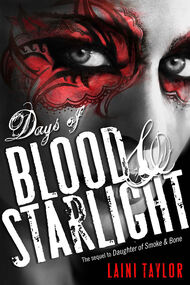 Craving some fantasy? Check out Days of Blood & Starlight by Laini Taylor.
As the sequel to Daughter of Smoke & Bone, we find out how the protagonist, Karou, decides to avenge her people. Along with this, Karou and Akiva (the one she once loved) are on opposing sides as an age-old war stirs back to life.
If you still aren't convinced, just know that there are chimeras, seraphim, romance, AND action in this Amazon bestseller!
James Bond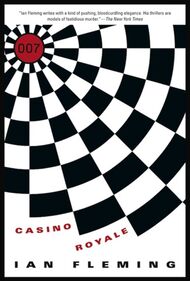 With the Skyfall movie out in theatres, why not turn back time to James Bond before Daniel Craig (and even before any of the movies)? Read or reread all the James Bond classics by Ian Fleming and go back to the beginning with our favorite secret agent!
Now is a great time to revisit the classic series because they are getting reprinted in the U.S. as both print editions and eBooks. With the reprint, the series also has a new look (check out the new Casino Royale cover)!
A Christmas Carol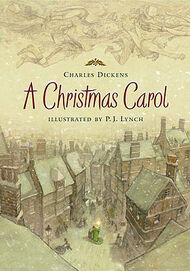 A classic Christmas tale (it has the holiday name in its title after all), everyone knows the plot of A Christmas Carol.
If you don't remember the plot, here is a quick summary: Old Man Scrooge hates Christmas and it is up to the three spirits of the holiday to show him just what he's missing out on! Spoiler: there is a very happy ending!
This is a great book to read on a cold wintry night and it will bring back memories of your childhood!
Code Name Verity
Another historical mystery, Code Name Verity is a story about two girls whose British spy plane crashes in Nazi-occupied France. One of the girls named "Verity" is captured and interrogated, but she tries to avoid giving up the secret of her mission.
The novel is full of danger, resolve, and survival as the author tries to show just how far true friends will go to save each other. According to one reviewer, "Code Name Verity was a great book. It was the kind of book with images, words and ideas that get under your skin. The kind of story that melts into your heart. It was an experience that is with you long after you've closed the book. THAT is the kind of story that comes with Code Name Verity."
The Casual Vacancy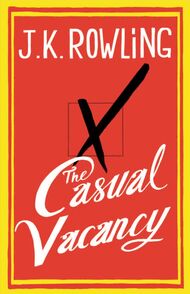 When J.K. Rowling first announced that her next work would be an adult novel called The Casual Vacancy, fans were somewhat disappointed that the Harry Potter series was actually coming to an end. They were then pleasantly surprised when the novel turned out to be pretty good!
Rowling's brilliant writing skills appear again as she explores the various ways that people become cruel, angry, or jaded with each main character showing a different form of cruelty and a different reason for it. This novel is both funny and sad, and has absolutely zero magic in it, but, with that being said, it is definitely one worth reading.
City of Bones
Another great fantasy novel turned movie, City of Bones has plenty of action and romance to keep you intrigued. Even better, it is the first in a series of six novels! Set in modern day New York, the novel reveals that there is another world besides the one that we live in and see everyday, and, in this other world, there are demons, warlocks, and half angels! In the search for her kidnapped mother, Clary Fray learns about this new world, and she also finds out things about herself and her family that she would have never expected.
The next novel in the franchise is called Clockwork Princess, and is set during Victorian England. The characters in this series are actually the ancestors to the City of Bones protagonists, and it is just as interesting as City of Bones!
Fifty Shades of Grey
If you're up for something a little more steamy, Fifty Shades of Grey might be the book for you! The book is extremely popular amongst women and has led to much controversy due to its explicit erotic scenes.
Fans of the series have a lot of praise, and they call it riveting, a guilty pleasure, and more. Try reading this first one, and maybe you'll end up hooked!
Merry Christmas, Alex Cross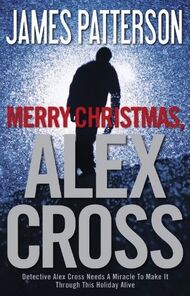 For a good crime novel, turn to a classic: James Patterson! His newest novel, Merry Christmas, Alex Cross continues his popular series about the dangerous detective.
In this one, Alex Cross has to call upon every ounce of his training, creativity, and daring to save another family. Alex risks everything--and he may not make it back alive on this most sacred of family days.
The Great Gatsby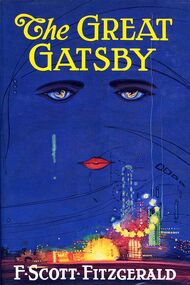 Another book that has been adapted into a movie, The Great Gatsby is an extremely well-written novel that has stood the test of time and has remained a classic. Set in the Jazz Age, it is the story of the fabulously wealthy Jay Gatsby and his love for the beautiful Daisy Buchanan, and a story about the lavish parties on Long Island at a time when "gin was the national drink and sex the national obsession."
Jump back in time with this book and relive those good old days!
Safe Haven
If you know Nicholas Sparks, you know that he writes a great love story that can make you laugh and cry. In Safe Haven you get to see many conflicts and battles within the characters, but you will most likely relate to at least one of them.
There is a little bit more danger in this one than he has had in past novels, but the excitement only adds to the quality of the book! Pick up this book if you're a sucker for romance and a little bit of excitement.
The Snow Queen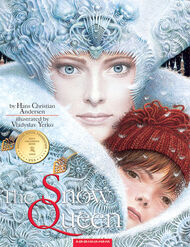 Hans Christian Andersen stories are some of the oldest and best known fairy tales in the world. The Snow Queen is one of the best examples of a beautifully written Andersen tale, and it is also his longest story.
For those unfamiliar with the tale, here is a small summary: "a magic mirror in which good and evil are hideously distorted breaks, and its tiny pieces fly all over the world. One piece lodges in the eye of a little boy named Kay, transforming his vision. Another pierces his heart, turning it cold as ice. Kay's playmate Gerda is shocked by the change in her friend, and becomes heartbroken when he disappears. A perilous journey to find Kay takes Gerda to a land locked in ice and snow, where she must outwit the powerful Snow Queen to rescue her beloved friend."
Olive the Other Reindeer
Olive the Other Reindeer is an ADORABLE children's novel about a dog named Olive who suddenly realizes that she is a reindeer (cute play on the "Rudolph the Red-Nosed Reindeer" lyrics)! With her unique skills, she joins Santa's reindeers and proves that she is a useful part of the team.
This is the perfect book to read with your kids or a younger sibling, and it will definitely fit in with the holiday season!
The Night Circus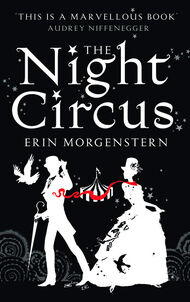 If you are into fantasy and romance, The Night Circus just might be the book for you! Ignoring vampires, werewolves, or any other supernatural creature you can think of, this book is simply about magic--illusions to be specific. There are two illusionists, chosen at a young age to be bound to one another in a contest that will span their lives until one wins. They have been given no rules, other than that they must perform in some way, and they have no idea how one wins or what one must do to win. The problem is that these two illusionists slowly fall in love with each other despite being rivals!
Another reason to pick up this book is for the beautiful imagery that the author depicts for you! One reviewer claimed that the imagery is "fabulous and real to the reader."
The Golden Compass/Northern Lights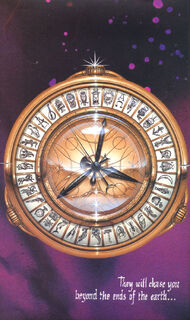 The Northern Lights or as most know it The Golden Compass is the first novel in the His Dark Materials fantasy trilogy by the British writer Philip Pullman. This is another novel that is perfect for the winter season, especially since part of it takes place in the North (very, very cold).
The novel has a great plot and interesting scenes that will keep you on the edge of your seat! Although this is technically a children's novel, The Golden Compass is very rich and complex, and has themes that will entertain everyone!
---
---
Ad blocker interference detected!
Wikia is a free-to-use site that makes money from advertising. We have a modified experience for viewers using ad blockers

Wikia is not accessible if you've made further modifications. Remove the custom ad blocker rule(s) and the page will load as expected.