Fall is here!
It also means that people are headed back to school, but don't let that bring you down! Take a break from homework and curl up on your couch to read a new book that could be your new fall favorite! This list is made up of some classics and some new books (supernatural is the big thing again this fall), but obviously where they are placed on the list doesn't really mean one is better than the other. Try them all!
Check our list out and add some of your favorite fall books in the comments below!
The Hobbit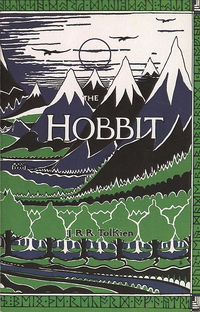 The Hobbit, or There and Back Again is a classic! It's a fantasy book written by J. R. R. Tolkien, and is followed by The Lord of the Rings. In this novel, Bilbo Baggins, a hobbit (a short person with hairy feet), lives a peaceful life in his home Bag End built by his father. But then, he is visited by the wizard Gandalf, who introduces him to a group of Dwarves led by Thorin Oakenshield. Together they set out to the Lonely Mountain, the original home of the Dwarven group's people, which many years ago was attacked and occupied by the dragon Smaug, intent to take back their home and treasures. The group goes through a lot in oder to reach the mountain, so read this if you like adventures and fantastical beings!
There is also a movie coming out in December, so read up on The Hobbit before going and wow your friends at the theater!
Divergent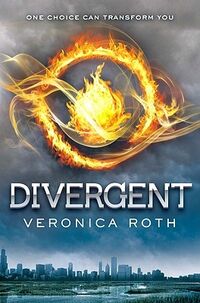 For sci-fi fans, the series Divergent takes place in a dystopian Chicago where society is divided into five factions, each dedicated to the cultivation of a particular virtue—Candor (the honest), Abnegation (the selfless), Dauntless (the brave), Amity (the peaceful), and Erudite (the intelligent). On an appointed day of every year, all sixteen-year-olds have to select the faction to which they will devote the rest of their lives. The first book, Divergent, follows a girl named Beatrice who decides to do something different that surprises everyone, including herself! The sequel to Divergent is called Insurgent and follows Beatrice as she has to deal with the terrible consequences of her decisions in the first book.
The Book Thief
This next book is a little bit of a tearjerker and a more historical fiction! Set during World War II in Germany, The Book Thief is the story of Liesel Meminger, a foster girl living outside of Munich. Liesel scratches out a meager existence for herself by stealing when she encounters something she can't resist–books. With the help of her accordion-playing foster father, she learns to read and shares her stolen books with her neighbors during bombing raids as well as with the Jewish man hidden in her basement before he is marched to Dachau.
The Book Thief actually was published in 2007, but it's a great read for anyone with a bit of downtime. There are also rumors of a film adaptation!
The Perks of Being a Wallflower
The Perks of Being a Wallflower coincidentally was also adapted into a movie, and it was released on September 21, 2012. The story takes place in a suburb of Pittsburgh during the early 1990s, when Charlie is a high school freshman. Charlie is an unconventional thinker, and as the story begins he is shy and unpopular. He soon makes friends with two seniors, Sam, and her step-brother Patrick. Throughout the story, Sam, Patrick, and Charlie's English teacher Bill introduce him to many new experiences and the letters he writes show his growth.
If you're just about to start your first year at a new school, this book is a great read! Charlie is just trying to get through his first year at high school after a tragedy, so it is very easy to relate to his character.
Angelfall (Penryn & the End of Days)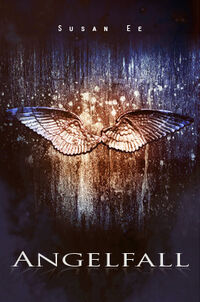 Heads up, fantasy genre fans! Angelfall (Penryn & the End of Days) is a brand new fantasy fiction novel published in 2012. In this book (which is becoming a series), seventeen-year-old Penryn lives with (and cares for) her wheelchair-bound sister, Paige, and their paranoid schizophrenic mother. Did I mention that they live in a weird post-apocalyptic world where angels of the apocalypse are seeking revenge against humans for killing the Archangel Gabriel and street gangs have taken over Silicon Valley?
While attempting to escape their apartment to find safety, Paige gets kidnapped by an angel, and Penryn has to team up with an injured (good looking) angel named Raffe to recover Paige and repair his wings. Along the way, they get captured by a dangerously anarchic army of the human resistance! Read this if you're into the supernatural and maybe a little romance!
The Fault in Our Stars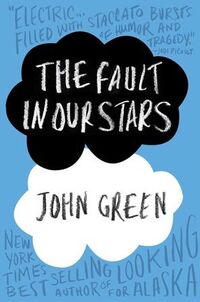 Speaking of romance, the next book on this list is a bit of a heartbreaker so beware! The Fault in Our Stars is about a sixteen-year-old cancer patient named Hazel is forced by her parents to attend a support group, where she meets and falls in love with the seventeen-year-old Augustus, an ex-basketball player and amputee. Of course, they do fall in love, but life takes it's course and other things happen.
If you're intrigued, check out this review: "Insightful, bold, irreverent, and raw, The Fault in Our Stars is award-winning author John Green's most ambitious and heartbreaking work yet, brilliantly exploring the funny, thrilling, and tragic business of being alive and in love." Sounds good, right?
House of Night series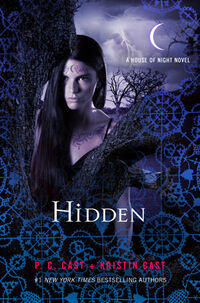 If you're into vampires and battles against evil, check out the House of Night series! The series follows 16-year-old Zoey Redbird, who gets "Marked" by a vampyre tracker and begins to undergo the "Change" into an actual vampyre. She has to leave her family in Tulsa and move into the House of Night, a boarding school for other fledglings like her.
It's within the school's walls that the heart of the action takes place as Zoey meets new friends, finds love, comes to terms with how her life will be different now and begins to realize her awesome new powers. Despite becoming a powerful new creature of the night, Zoey is still a teenager, and these books don't ignore the humor and angst that comes with it!
The newest book in the series, Hidden, comes out on October 16, so read up on the series before tackling the new one!
Confessions of a Murder Suspect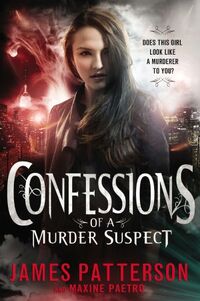 If you like a little bit of mystery, check out James Patterson's and Maxine Paetro's new book, Confessions of a Murder Suspect! The novel follows a girl named Tandy Angel whose parents were murdered, but she is considered a suspect! The Angel family is very wealthy and mysterious, so what secrets have they been hiding?
James Patterson is known for his mystery and crime novels like Daniel X, Maximum Ride, and Alex Cross series. Confessions of a Murder Suspect will probably be another nonstop action story with a plot with so many twists and turns you'd think you were on a virtual roller coaster!
Every Day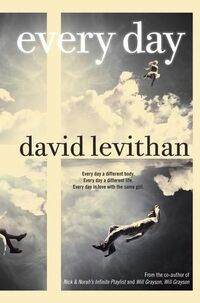 Every Day is a romance, but one with a twist! In David Leviathan's (author of Will Grayson, Will Grayson, and Nick and Norah's Infinite Playlist) new novel, A is a being with no gender who wakes up every day in a new body. Day to day, A can be male or female, any ethnicity, any size, and in any type of household. The only constant is that s/he is 16. A has been body jumping for as long as s/he can remember, and has learned to not leave behind any trace of his/her presence--until Rhiannon. For the first time in his/her life, A feels a true connection with another person. But can she love him/her back?
The Raven Boys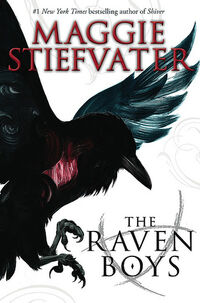 Supernatural is a hot genre these days, so it's no surprise that so many are making the list, including this new one titled The Raven Boys by Maggie Stiefvater!
In this story, a girl named Blue has been told that her kiss will kill her true love (the exact opposite of a perfect fairy tale)! To her dismay, she gets involved with a group of boys called The Raven Boys, especially one named Gansey who she had a vision of falling to his knees. Blue never thought that her so-called destiny would be a problem. But now, as her life becomes caught up in the strange and sinister world of the Raven Boys, she's not so sure anymore!
If all of that doesn't sway you, New Line Cinema apparently acquired the rights to the novel, which means that they saw some potential in the series to be a great franchise along the lines of The Twilight Saga and The Hunger Games...
Dodger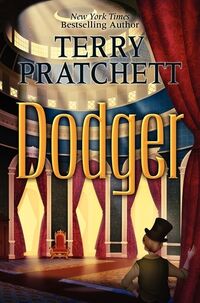 Terry Pratchett's Dodger mixes fiction and history in a fun way as readers will get to read a boy's coming of age story as he tries to save a mysterious girl that he just so happens to see getting attacked one night. Dodger has many parallels between history and fiction and is both funny and interesting!
Clockwork Princess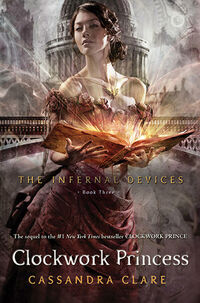 Clockwork Princess is the third and final book in The Infernal Devices series by Cassandra Clare, who is also well known for her Mortal Instruments series (both are included in her Shadowhunter Chronicles).
In the final book, the clock is ticking and everyone must make a decision, especially the main character Tessa. She and her companions travel all over the world as they race to stop the clockwork army before it's too late. As Jem's health worsens alarmingly and his friends search desperately for a cure, can Tessa choose between the two boys she loves — even if it means never seeing the other one again?
Alice in Zombieland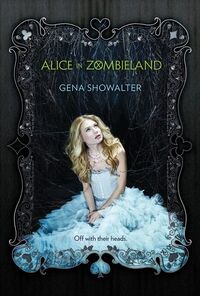 The big thing these days is ZOMBIES!! And in Alice in Zombieland, we get to see the classic character Alice in a different way by putting her in "Zombieland", but it doesn't have your regular, run of the mill zombies either. With a Resident Evil twist (but with not as many guns and action scenes involved), Alice teams up with a mysterious, yet good looking, guy named Cole Holland to avenge her family who died in a tragic accident.
This book has gotten plenty of great reviews and is an interesting addition to the supernatural mix on this list, so be sure to check it out!
Beautiful Redemption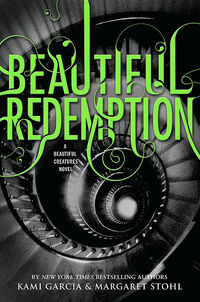 If you've ever read Caster Chronicles or if you have any interest in the supernatural/magic, Beautiful Redemption is the final part to the Caster Chronicles series, and is bound to be a great ending to the series!
This last novel takes place when Ethan awakes after the chilling events of the Eighteenth Moon. Ethan has only one goal: to find a way to return to Lena and the ones he loves. Back in Gatlin, Lena is making her own bargains for Ethan's return, vowing to do whatever it takes -- even if that means trusting old enemies or risking the lives of the family and friends Ethan left to protect.
Flesh & Bone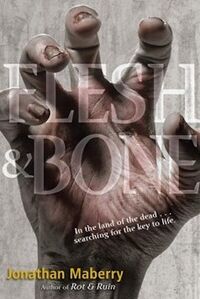 Speaking of zombies, if you really love adventure and gore, you should check out the Rot & Ruin series! The next book in the series, Flesh & Bone, has been published and there's even more adventure and gore than before (if that's even possible)!
Reeling from the devastation of Dust & Decay, Benny Imura and his friends journey through a fierce wilderness that was once America, searching for the jet they saw in the skies months ago. If that jet exists then humanity itself must have survived…somewhere. Finding it is their best hope for having a future and a life worth living, but the Ruin is far more dangerous than any of them can imagine. There are new zombies that are faster, smarter, and infinitely more dangerous. Has the zombie plague mutated, or is there something far more sinister behind this new invasion of the living dead?
Daughter of Smoke & Bone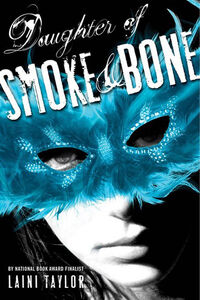 Another supernatural series has made its way onto this list and it is The Smoke & Bone trilogy! Days of Blood & Starlight will be released on November 6, 2012, but why not read up on the series by starting with Daughter of Smoke & Bone?
In this novel, Karou is a seventeen-year-old art student with a most unusual family. From his desk in a dusty, otherworldly shop, her mysterious, monstrous father sends her on errands across the globe, collecting teeth for a shadowy purpose. On one such errand, Karou encounters an angel, and soon the mysteries of her life and her family are unraveled--with consequences both beautiful and dreadful.
Catching Fire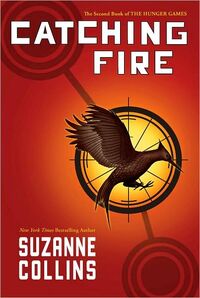 Speaking of classics, why not sit back and read (or reread) the classic, Catching Fire? If you loved the first book (or even just the first movie) be sure to read the next installment in The Hunger Games series in preparation for the movie release in November 2013!
In this second book, against all odds, Katniss Everdeen has won the annual Hunger Games with fellow district tribute Peeta Mellark. But it was a victory won by defiance of the Capitol and their harsh rules. Katniss and Peeta should be happy that they have just won for themselves and their families a life of safety and plenty. But there are rumors of rebellion among the subjects, and Katniss and Peeta, to their horror, are the faces of that rebellion. The Capitol is angry, and the Capitol wants revenge.
The Kill Order
For more excitement and death defying antics, fans of The Maze Runner trilogy probably already know about the prequel that was released in August! In this book, there are new characters and the time of the book is years before Maze Runner.
Before WICKED was formed, before the Glade was built, before Thomas entered the Maze, sun flares hit the earth and mankind fell to disease. Mark and Trina were there when it happened, and they survived. But surviving the sun flares was easy compared to what came next.
Sounds pretty interesting!
Under the Never Sky
There is a little bit of romance and a little bit of action adventure in this novel that people of all ages can enjoy! In Under the Never Sky, our heroine, Aria, has been exiled from her home and needs to try and survive in the wasteland outside known as "the Death Shop." Then Aria meets an Outsider named Perry. He's wild - a savage - and her only hope of staying alive, but he needs Aria's help too; she alone holds the key to his redemption.
Apparently film rights have already been optioned by Warner Bros. Studios, so why not check this book out and see what got them interested!
Something Strange and Deadly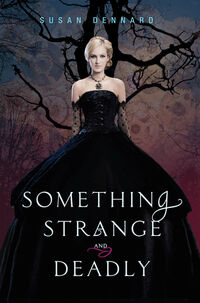 More zombies! Except this time, these zombies are being controlled by someone! In Something Strange and Deadly, Eleanor Fitt has to deal with a lot: her brother has gone missing, her family has fallen on hard times, and her mother is determined to marry her off to any rich young man who walks by. In addition to all of that, there are zombies in Philadelphia, and whoever is controlling them might have her brother.
The plot is full of action, betrayal, and romance, and is a new take on zombie attacks! Definitely worth a read.
Between Shades of Gray
Sorry to end this list on a sad note, but Between Shades of Gray can't be ignored! Another sad (but amazing) historical fiction like The Book Thief, this book definitely should not be confused with 50 Shades of Grey! This book follows the Stalinist purges of the latter half of the 20th century and the life of Lina as she is deported from her native Lithuania with her mother and younger brother and the journey they take to a work-camp in Siberia.
If that doesn't convince you to read it, the author spent twenty hours in a historical immersion program in Latvia that recreated the conditions Lina and her family would have faced in order to do research for this book. During this program, the inmates were starved, interrogated and roughed up, and the author ruptured a spinal disc!
What books have you read or are looking to read this fall? Leave your comments below!
---
---