Here's a list of some topics with books or other literature that focus on the topics. Please feel free to add other topics or instances.
Innocence, Guilt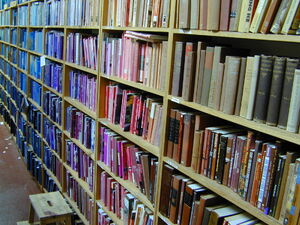 Witches, Magic
Children Fighting the Battle of Good vs. Evil
Women's Life in the 1800's
The Frontier
Mysteries and Food -- Cooking or Catering
Idealism
Renewal, Fresh Start
Utopia / Dystopia
Also see the category of Dystopian Novels.
Ad blocker interference detected!
Wikia is a free-to-use site that makes money from advertising. We have a modified experience for viewers using ad blockers

Wikia is not accessible if you've made further modifications. Remove the custom ad blocker rule(s) and the page will load as expected.