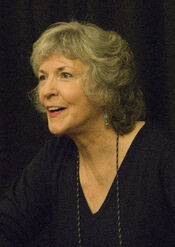 Sue Taylor Grafton (April 24, 1940 - December 28, 2017) was an award-winning American author whose works include mystery novels and television movie screenplays.
Grafton is probably best known for her ABC or alphabet mystery series. The first book in this series was A is for Alibi, copyright 1982. The protagonist of the series is Kinsey Millhone.
External links

This article is a stub. You can help the Literawiki by expanding it.