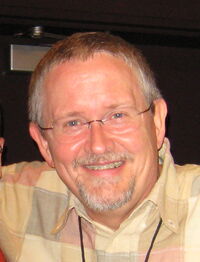 Orson Scott Card (born August 24, 1951) is an American science fiction and fantasy writer. He is the author of the Ender's Game series and the Alvin Maker series.
Works
Recommendation
People who like Orson Scott Card's work may also enjoy books by:
External links

This article is a stub. You can help the Literawiki by expanding it.