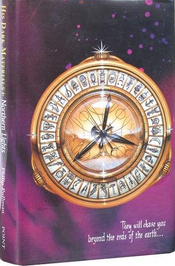 The first book in the His Dark Materials trilogy is Northern Lights by Philip Pullman. It was published as The Golden Compass in North America.
It won the Carnegie Medal in 1995, the year it was published. It has been turned into a video game and been released as a movie named "The Golden Compass" (December 2007).
The next book in the trilogy is The Subtle Knife.

This article is a stub. You can help the Literawiki by expanding it.