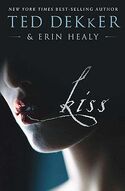 .
Ted Dekker and Erin Healy's Kiss is a mystery novel about a woman who tries to recover her memory. The main character is Shauna McAllister. She wakes up in a hospital bed with the past six months of her memory missing. She cannot remember her boyfriend or even the accident she had. Everyone blames her for the tragic accident that left her near death and her brother with brain damage. And the worst part is that she thinks someone is trying to kill her.
Ad blocker interference detected!
Wikia is a free-to-use site that makes money from advertising. We have a modified experience for viewers using ad blockers

Wikia is not accessible if you've made further modifications. Remove the custom ad blocker rule(s) and the page will load as expected.