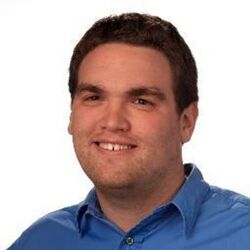 Joel Landau is an American journalist and writer, with extensive and quite fruitful background experience.
Biography
He graduated with a Bachelor Degree in Political Science and Government from The State University of New Jersey-New Brunswick. During the final year of his studies, he was presented with a great opportunity as he was hired by the National Law Journal.[1]
Career
From conducting researches, covering stories on latest criminal cases and their development, to writing pieces about new trends and technological advances in the legal industry, Joel Landau used this experience to upgrade his career and take it to the next level.
His next engagement was over at The Daily Targum, where he was hired as a news editor. This position required supervising news content, overseeing a team of eight editors and their staffs, as well as handling all story placements. In 2005, the same year when Joel Landau led the newspaper, The Daily Targum was named as the nation's "Best College Daily" by the Associated College Press Convention.[2] In the following year he served as writer and editor at the Journal Register Company and won the second place in the NJPA Better Newspaper Contest's Robert P. Kelly Award in my newspaper's category. Since then, he has worked for YesWeekly.[3]
For more than four years, Joel Landau worked at The Daily Journal, and wrote articles, columns, stories and opinion pieces for the newspapers website. From 2011 to 2013 he reported for the Press of Atlantic City, and after that he transferred to the in acclaimed New York Daily News, where he served as a reporter, covering stories from YouTube and other viral videos.[4]
References
External links
Ad blocker interference detected!
Wikia is a free-to-use site that makes money from advertising. We have a modified experience for viewers using ad blockers

Wikia is not accessible if you've made further modifications. Remove the custom ad blocker rule(s) and the page will load as expected.