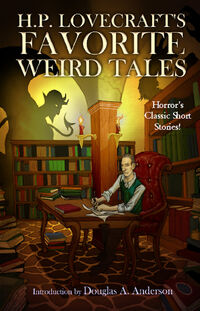 H.P. Lovecraft's Favorite Weird Tales: The Roots of Modern Horror (ISBN 978-1-59360-056-3) is an anthology of horror stories edited by Douglas A. Anderson. Published in 2005, it presents classic and popular short tales of macabre considered by H.P. Lovecraft to be the greatest in the genre.
Contents with etext links where available
Ad blocker interference detected!
Wikia is a free-to-use site that makes money from advertising. We have a modified experience for viewers using ad blockers

Wikia is not accessible if you've made further modifications. Remove the custom ad blocker rule(s) and the page will load as expected.